The Journey
In pursuit of
Craftsmanship. Tone. Playability.
I started building instruments at a professional level over twenty five years ago. I have learnt a lot along the way yet feel there is still scope for learning my craft. There is always something new to try, be it method or material. I use my experiences as a luthier to draw on materials, designs and construction techniques to produce the best instruments I can.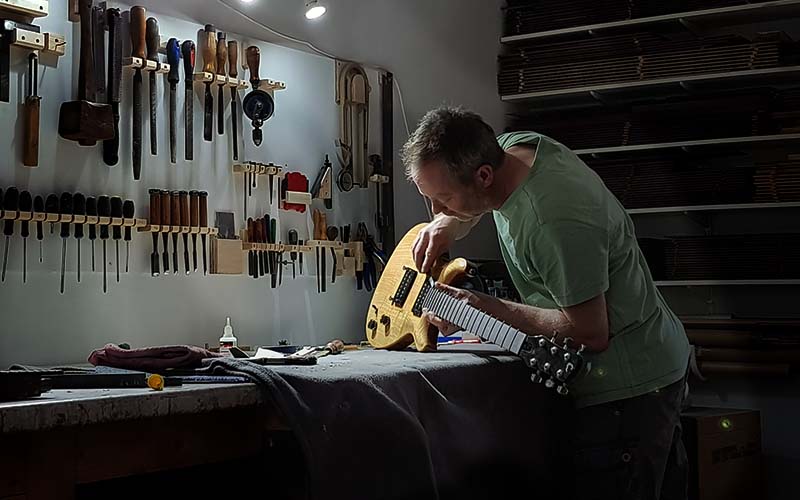 Building a relatively small number of instruments per year, I focus on quality rather than quantity. Most of my work is built to customer specification though some stock instruments are made available throughout the year.
As a member of the European Guitar Builders Association (EGB), I strive to be ethical in my approach and in my use of materials. There have been great changes in material availability throughout my years of trading and today we are at a point where some traditional timbers are becoming scarce. As a consequence alternative materials, be they natural or man-made, are becoming more available, offering up new possibilities to instrument makers.
In pursuit of my art, I strive to create instruments, which in the hands of musicians will in turn become vehicles for their art.